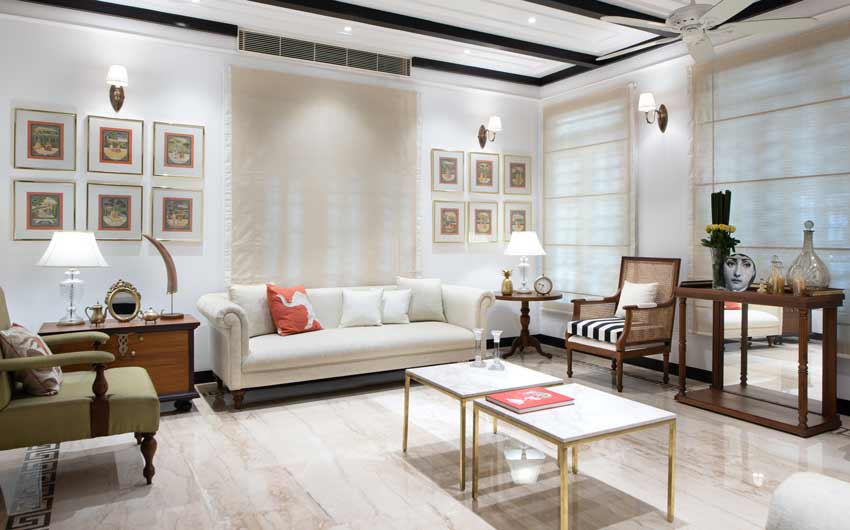 This winter felt like it was colder and more brutal than any other, am I right?! As promised though, winter is receding and spring is slowly making its way toward us. It feels great to stretch out, hopefully get rid of the blanket we have been hibernating under, and begin to tackle some projects our winter brains may have planned. 
If one of your projects includes redecorating your home, we have some tips for you. Don't worry, none of these require an expensive paint job or hours of unsuccessful DIY. Instead, these are low-effort, big-return home decor projects that you can complete in just a few hours. 
Change out the Lamps and Lampshades
This under-the-radar decor tip can take your home from feeling bland to stunning with the flick of a switch. If you live in a rented apartment and don't have the freedom to make bigger design changes, adding a few unique lampshades to your home will add a ton of character. If, unlike us, you are handy, you can design your own lampshades, but don't worry if you aren't. Get creative and order a custom lampshade that combines your favorite material with a specific shape you may be looking for. Think soft and flowy for the bedroom, pleated and formal for the study, and crisp and clean for the living room.  If you live in an older apartment, lean into its character with chandelier shades. Available in different shapes and sizes, chandelier shades can be playful and add a touch of whimsy to your rooms. Changing out lamps and lampshades adds another dimension of newness to your home by throwing light in newer ways on the corners and spaces you may have forgotten about. 
Decal the Walls
It would be great if we had big floor to ceiling windows and uninterrupted views from our homes, but this may not be the reality for many of us. Fret not, friends! Wall decals are an inexpensive, low-effort way to bring interest and a sense of wonder to your rooms. Do you wish you had the corner office with views of the downtown skyline? Don't let "work from home" stop you! Full-scale decals, especially of downtown views, or an ocean scene look striking. Bonus: They also work great as backgrounds on your Zoom calls. If you are someone who likes to keep it subtle, you can choose more understated decals that don't overwhelm a space, but still bring interest to it.
Invest in Artists You Know 
Move over, expensive pieces of art, new styles are here to take up space! We don't deny the value of old paintings from great artists, and while one or two of these bigger pieces may look great in a home, adding more can be a risky design move. Instead, invest in artists you know. That may be a friend who paints in their spare time, or someone who has taken up pottery, or that friend who is constantly upcycling things they find around the house. Not only will you be supporting your friend's interests, but these items will be unique to you and your home. Trust us, they will add much more visual appeal than big expensive pieces. Create a collection of these unique pieces and set them all out together on a mantlepiece or scatter them around the house in corners you and your guests may frequent. 
These tips will help you save effort while going big on style and character. Redecorating your home is not only a great way to welcome a new season, but it also helps you press reset on your winter lifestyle.