The cost of living has been steadily climbing over the past couple of decades. We are all looking for ways to cut down on our bills, save energy, and perhaps put a few coins away for a rainy day. 
It's especially important to find energy cost-saving measures.
According to the Energy Information Administration (EIA), over half of the energy used in homes is for space heating and air conditioning. Therefore, energy bills are a sizable part of the budget for many people.
If you are looking for an energy-efficient solution for your home or office, residential and commercial window tint is a great option.  
Professionally installed window film can help cut down your energy consumption by up to 30 percent through the reduction of solar heat gain.
Anti-glare window film cuts down on the glare from harsh UV sun rays and keeps up to 99 percent of these rays from being absorbed into your home or office. 
So, how do we reap these benefits of window tinting?
How to use window tinting to save energy
Install quality window film
To benefit from window tinting, you have to install high-quality window film. Although putting up high – quality window tint is costly, it is an investment that will help you save for years to come. 
Once you bear the initial cost of installation, you will recoup your investment as the years go by through the savings you make on energy costs.
However, if you are on a budget, there is still the option of installing ordinary window film which can block up to 55 percent of heat from sun rays, which can help you cut down quite a bit on your energy costs.
Utility rebates
You can also get utility rebates from your utility company and federal tax credits for installing window film, to make it more affordable. 
Just check with your utility company for the rebates and look at form 5695 to get an idea of the residential energy credits you can earn from installing window film.
If you like environmentally friendly solutions, pick low-emissivity window film, which will reduce your home's CO2 emission, thereby lowering your carbon footprint.
Install your window tint properly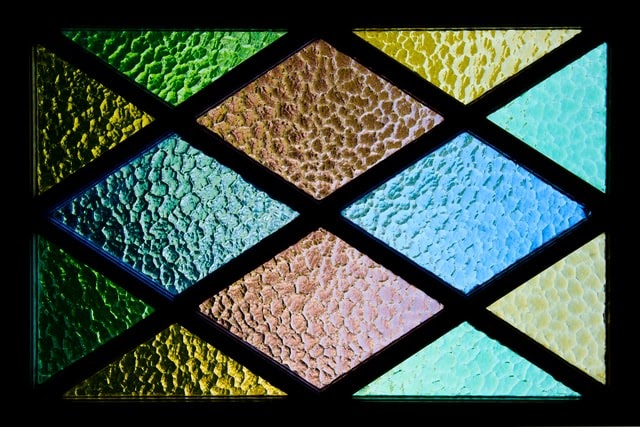 To maximize savings, put up your window tint wisely by considering the following factors.
 Use the right type of tint
Purchase tint based on your needs. There is a tint for every purpose.
For example, apart from UV protection,  privacy window film can also be used for security purposes to keep people from looking into your home, thereby preventing theft. 
Thick security film in a house with pets and kids can prevent serious accidents as shards will stay intact if the window breaks. 
In case of a burglary, thieves will also have a harder time breaking windows covered with security film.
Decorative tints such as 3D static decorative film, can improve your house's aesthetics by improving its curb appeal. If you are looking for that etched glass look, this is a great way to beautify your windows without replacing the panes.
Find other ways to reduce sun exposure to your home
To reduce the cost of installing residential or commercial window film, you could find other ways to minimize sun exposure in your home or office.
A simple way of minimizing sun exposure is growing shady vegetation outside sections of the building that receive a lot of sun.
Even as you install window tint to cut down on energy costs, you could cut down further on these bills by improving your building's insulation.
A simple yet effective way to improve insulation is by weather stripping windows and doors to prevent air leakage.
What will determine the cost of putting up window tint in your home or office?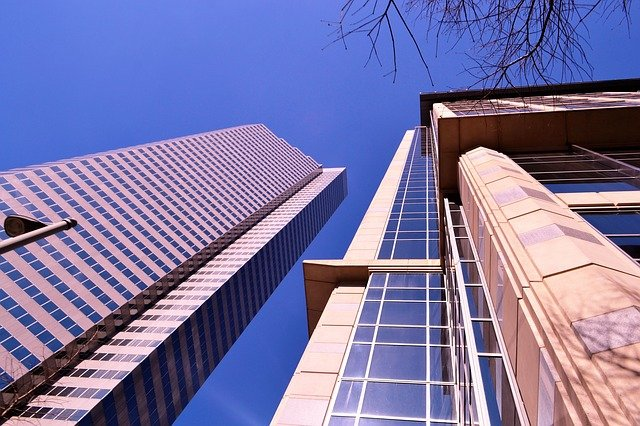 There are various types of tint available, at different pricing points. 
High-quality film is expensive, but it can help you cut down your cooling cost by up to 30 percent. Therefore, although it may cost a lot initially, it will provide the best protection for your windows and help you save a lot on energy in the long run. 
You may also choose between reflective and opaque tint. 
Reflective tint blocks harmful sun rays and prevents people from seeing into your home. 
Clear tint does not keep people from seeing your house's interior, but it can still cut down on heat gain. 
You can also purchase dark tint that will protect the privacy of your home and reduce glare, as well as solar heat gain.
There is also an option of using decorative tint such as colored film that will beautify your windows, giving your home or commercial building a unique look while helping you cut down on energy costs.
Overall, the type of tint and the size of your windows will determine the cost of installation. 
The amount of sun exposure
The amount of sun that gets into your home determines how much you spend on cooling your home or office.
The direction your windows face is also a determining factor.  If your windows do not face an area that gets a lot of sun exposure, you may not need to tint.
The climate in your area will also determine your window tinting costs. For example, if your area is sunny most of the year, you may require a stronger tint than people in regions that receive little sun all year round.
The area you need to cover using window film will also determine how much you spend on tinting. 
Sun exposure is determined by the number of windows you have and the kind of glass they are made of. The more windows you have, the more tint you need, which will increase costs.
The good news is that after installation, you will recoup whatever you spend by saving on energy costs and increasing the comfort of your home or office.
Other benefits of window tinting
Window tinting is a great solution. Apart from cutting down on sun exposure and energy costs, window film can also;
Keep out harmful UV rays that can cause severe skin ailments

Reduce glare in the home that can harm the eyes 

Ensure your valuables such as upholstery, carpeting, or paintings are not destroyed by harsh sun rays through fading or cracking. 
Therefore, window tinting is much more than an energy-saving option.
Window film solutions are getting better!
The good news is, every year, window film technology keeps improving.
It means there is a wide selection of modern window tint options available for you to improve your home's comfort and save on energy costs.
Why don't you include it in your next home or office renovation project?
The first step to take is to invite a window tint expert for an inspection to give you an idea of the best tint for your building. 
You can then put it up and enjoy cutting costs on your energy bills along with other benefits of window film for years to come.