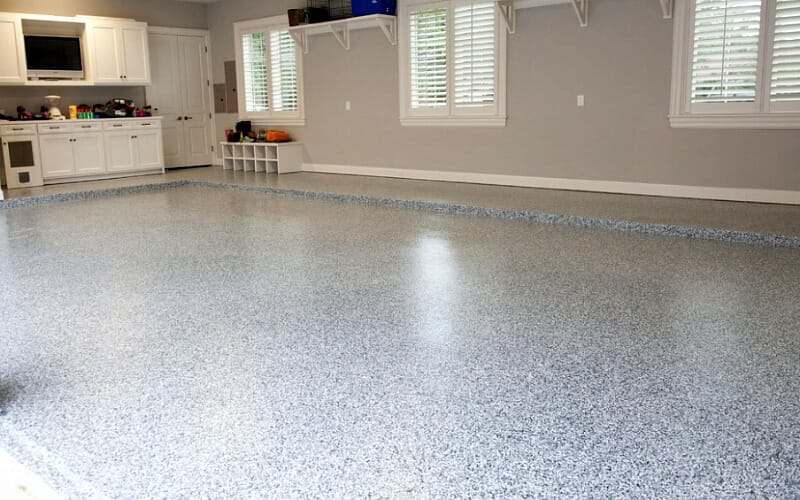 The garage is typically a dusty, filthy catch-all spot where you park the car, keep lawn equipment, and basically anything else you don't want to deal with or have in the house. Most people, however, ignore a considerable amount of space that does not have to be gloomy and unappealing. Though some may consider garage floor coating to be a frivolous cost, it can make a difference in your property and even boost its value. Below are the significant benefits of garage concrete coating.
Easy Maintenance
Most concrete coatings also protect against spill stains. This is because concrete coatings are stain-resistant. If liquid spills on the surface, it is simple to clean up. A multi-surface cleaner can be used to clean the surface. Simple upkeep and cleanup can keep your concrete looking new.
This helps to preserve its aesthetic value, which is why you should apply a garage concrete coating.
Increase the Safety of Your floor's Surface
Thousands of people get hospitalized every day due to fall injuries. When you install a concrete coating, you can increase the safety of your commercial building. The coating has several elements that will keep your garage safe from mishaps. Because the coating is non-slip, it is nearly impossible to tumble through it.
It holds true even when the surfaces are moist. It's the ideal answer if your business area sees a lot of foot traffic. It is also anti-static due to the substance of the coating. This indicates that it will not accumulate static electricity over time.
It prevents accidental sparking or explosion. It's a necessary element if your commercial area holds a variety of machines.
Keep Your Concrete Safe from Damage
A concrete coating helps safeguard your concrete from additional deterioration by adding an extra layer of protection. Some coatings are designed specifically to be impact and scratch resistant. This will guard against future damage like cracking, pitting, scratching, or chipping. A scratch-resistant and chip-resistant coating are ideal for protecting your concrete from falling weights or sharp culinary utensils in regions where you may have an at-home gym or outdoor kitchen.
When having your concrete coated, the concrete's makeup must also be correctly prepared. If your concrete is too soft, you must first apply a densifier to the surface to strengthen and harden the concrete. It makes the concrete endure longer and become resistant to cracking. If the concrete is too soft and no densifier is used before the coating, the coating will not stick correctly to the concrete.
Overall, a garage concrete coating is excellent when cracks or chips need to be repaired.
Increased Flexibility
Floor coatings for concrete are adaptable. It can handle a broader range of floor requirements. This solution will provide both protection and decoration. It's the greatest option if you need a room for offices, workshops, or eateries.
It's also ideal for businesses with industrial surroundings, such as factories and chemical facilities. In addition, the coating mixture is versatile. It means you can choose the colors as well as the strength of the non-skid function. You can match your workplace with a tougher coating if your workplace is hazardous.