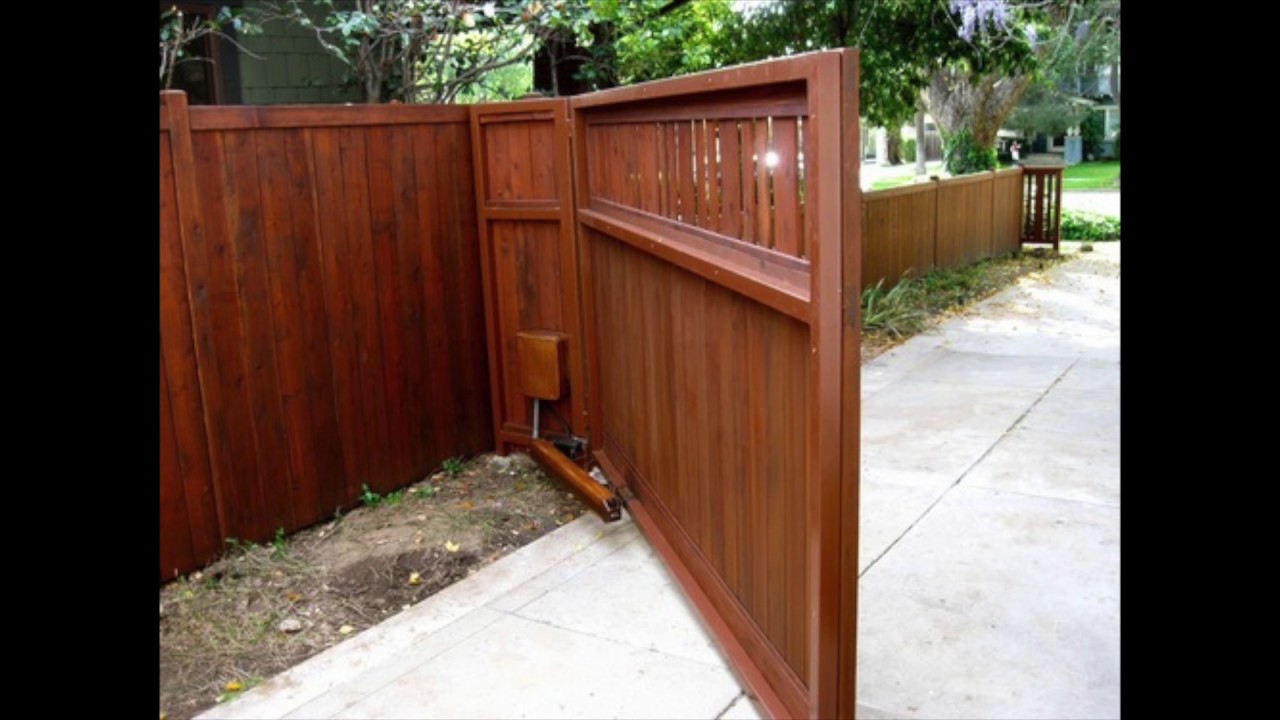 As its name suggests, an automatic driveway gate is a gate controlled by automated motors. The gate operator required will be determined by how the gate opens. Some driveway gates have a door that glides from left to right, whilst others swing open and close.
When there isn't enough room to swing open the door, these gates move back and adjacent to the fence line. Therefore, these driveway gates are vital for maintaining security and limiting property access.
With what materials can an automatic driveway gate be constructed?
Whether a homeowner or a security officer in the industrial sector, anyone can use automatic gates. An automatic driveway gate can be constructed with wood, wrought iron, vinyl, aluminum, or steel and are usually sturdy, long-lasting, and easier to maintain.
Aluminum gates are less heavy than iron or steel gates. Wood gates are more prone to warping and more difficult to maintain because they must be repainted or stained regularly. Still, they can be a beautiful addition to horizontal fences.
Important Considerations to make
When deciding on the best driveway gate system to employ, consider various variables. All individuals opting for an automatic driveway gate system must evaluate the area available at the end of the driveway, how they want the gate to open, and the most convenient and secure form of gate access to utilize.
They must also take into account the driveway's slope. Some systems, such as sliding gates on tracks, can be difficult to operate if their driveway is steep or uneven.
Types of automatic driveway gates
The following are the types of automatic gates:
Slide Gate
In commercial applications, the slide gate is the most commonly used automation. It is installed parallel to the inside of the fence and glides horizontally across the gate hole. The gate is supported by rollers at the bottom of the gate. As a result, they are additionally known as "rolling gates."
Vertical Pivot Lift Gate
Vertical pivot lift gates rotate into and out of gate openings. Vertical pivot lift operators commonly use spring counterweights.
Cantilever Gate
The cantilever gate is pretty similar to the slide gate, except it is not supported by rollers that move along the ground. To offer a stretch along the fence construction where the gate is supported, cantilever gates must be substantially broader than slide gates.
Bi-Folding Gate
Two gate panels are hinged together to form bi-folding gates. These fence panels fold back on themselves to allow access when activated.
Barrier Arm Gate
A vertical barrier arm rotates in and out of the gate opening to form barrier arm gates. Barrier arm gates are generally employed to manage automobile traffic at staffed security gateways or control access into and out of parking facilities.
Conclusion
As part of a perimeter fence, an automatic gate can assist create a barrier that secures and protects children and pets. Furthermore, automatic gates require visitors to know the code or have the proper mechanism for opening the gate to approach your driveway, keeping undesired or unauthorized vehicles at bay.